HAMILTON HOUSE PAINTERS "Before and After" in photographs...
An "UGLY DUCKLING" WAREHOUSE becomes a "BEAUTIFUL SWAN" as a PROFESSIONAL COMMERCIAL SHOWROOM...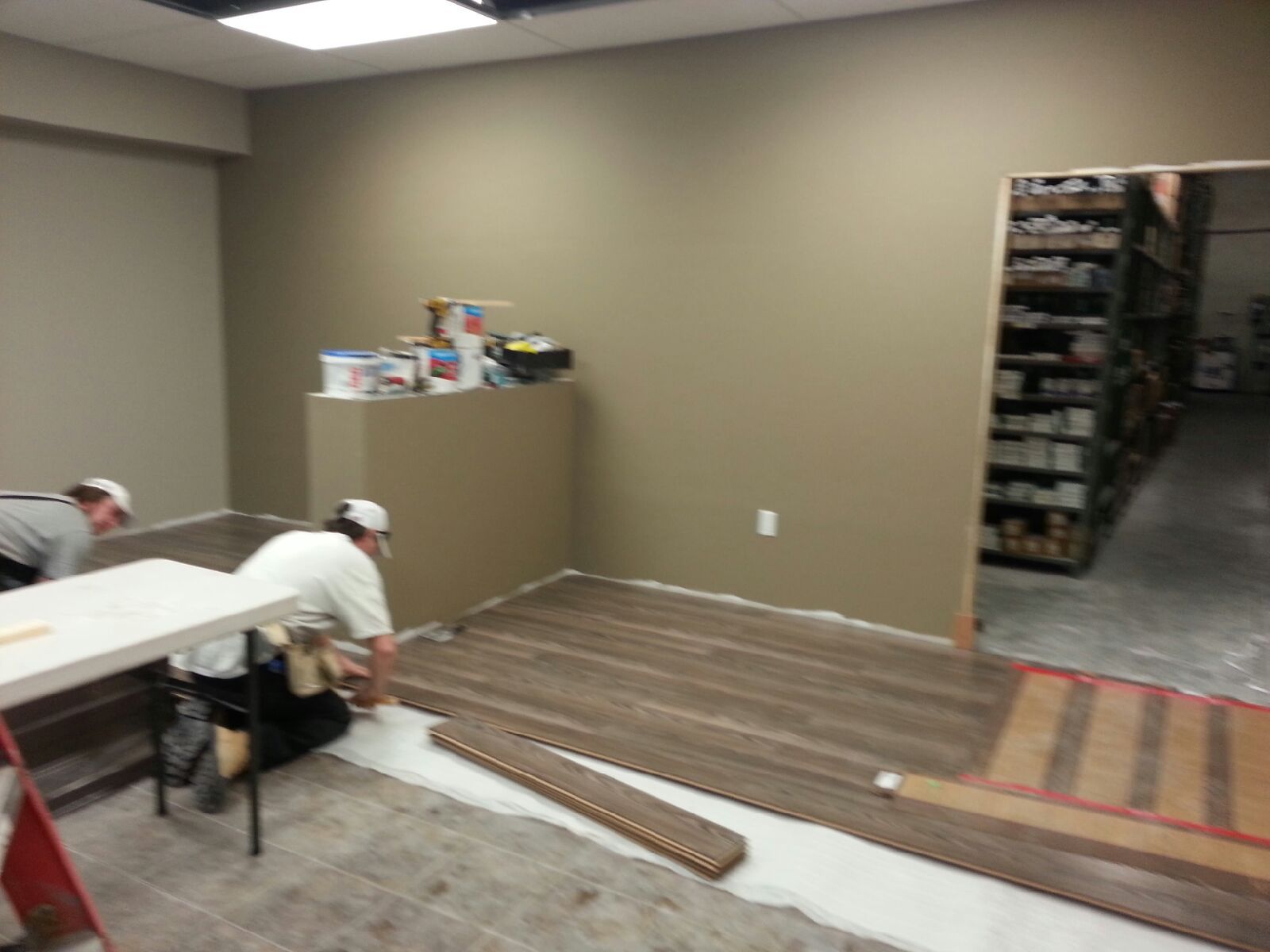 We can take what was "raw warehouse space" and add a demising wall or two, frame in some doors, add a drop ceiling, high-wear commercial flooring, baseboards, trim, some lighting, electrical, and data and phone cabling, along with a few other extras, and in a few short weeks, transform that space into a safe, practical, cost-effective, and,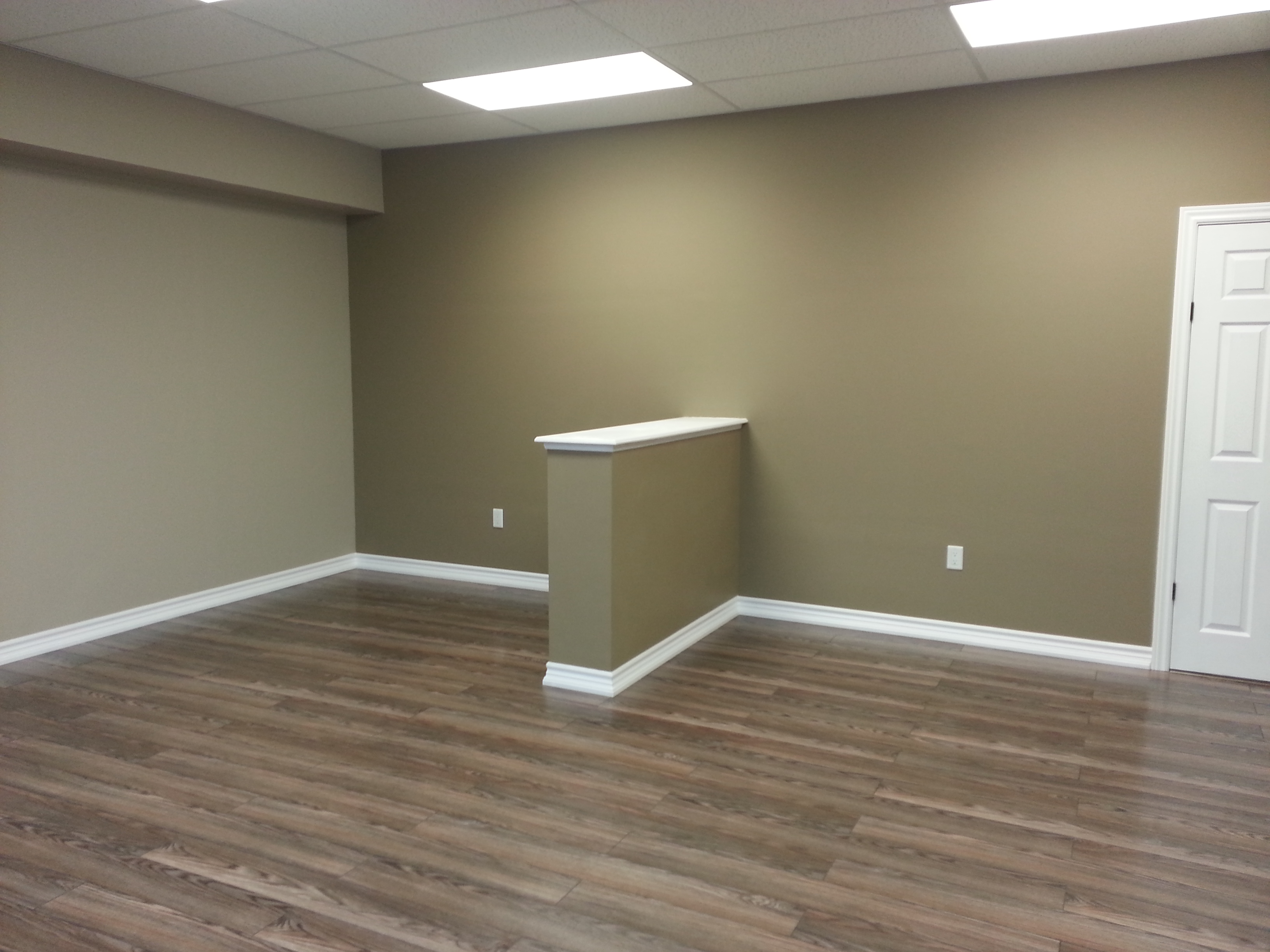 PROFESSIONAL NEW COMMERCIAL SHOWROOM or OFFICE... just like this one.
Display your high-value goods as they should be! A quality showroom can only enhance your sales. The HAMILTON HOUSE PAINTERS RENO TEAM can take that "raw" warehouse space, and transform it into a stunning showroom or office. We can help - just like we did for this company...
A fresh coat of paint on a set of stairs, the foyer walls, and trim, can really make an elegant statement - especially as this is the first area a visitor often sees in your home...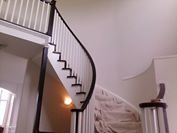 Some home have lovely architectural features like winding staircases, grand foyers, and high ceilings. And, this is the area where visitors to your home often get their first impression. Unfortunately, sunlight and age dim paint colours, dirt and grime particulates from the air settle on surfaces, and, cooking will distribute oily films on your walls, often making your paint look old, dull, dirty, and "lifeless." Hardly appealing for anyone, and, not a great first impression. Fortunately, an INEXPENSIVE answer is close at hand...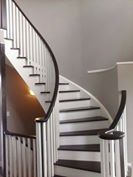 A BRAND NEW coat of paint from HAMILTON HOUSE PAINTERS on your wooden stair treads and risers, and on stiles, banisters, and, trim, along with a "refreshed" paint job on the walls and trim in your foyer can make a WORLD OF DIFFERENCE. What was dull and lifeless becomes full of panache, style, sophistication, and elegance... and the best part? This is an inexpensive and affordable upgrade to your home; telling everyone you have great taste, making the home more livable, and, adding resale value to the property; and who DOESN'T WANT that?
Ask any realtor... they will tell you that the appearance and condition of kitchens and bathrooms are two of the biggest factors in the saleability of any home... HAMILTON HOUSE PAINTERS can take a dated, 70's, 80's, or 90's style kitchen and provide it with a transformative "Facelift" with a fresh coat of paint in a "timeless" colour scheme which will appeal to almost anyone...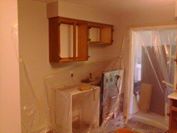 Has the natural wood and wood stain on your old cabinets absorbed DECADES of cooking smells, grease, oil, and, general grime? Are the cabinets contributing to a pervasive "old house smell" or "old cooking smell" in your home - which you don't want!
Fortunately, HAMILTON HOUSE PAINTERS has an inexpensive, quick, and, relatively painless solution for you... intrigued?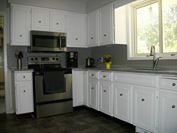 BOOM!
Is this the same tired, old, smelly kitchen? NO!!! Well, actually YES... but with a fresh new coat of paint on the walls, and, freshly painted cabinets, courtesy of HAMILTON HOUSE PAINTERS. Big difference? ABSOLUTELY. And, this work was completed in only a few days, and with minimal disruption to the household.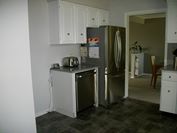 We also helped this homeowner do his bit for the environment by NOT taking perfectly useful cabinets to the landfill... In this case, he was able to re-use the existing cabinetry, for perhaps decades more of service. And, he saved money! What a deal.
Call Hamilton House Painters for a "no-obligation" and no-charge estimate on your very own kitchen "refresh..."
Do you have a room which is just a bit "ho-hum...?" It COULD be really nice, but, there is just something lacking? Consider a fresh coat of paint from Hamilton House Painters, and, a BEAUTIFUL NEW FEATURE WALL...